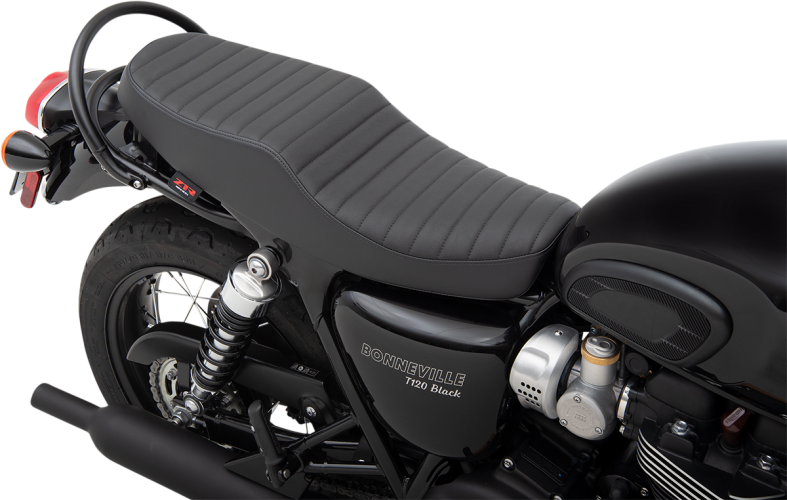 The Retro style and Classic Stitch is a perfect match to Triumphs Styling.

Seating area is contoured for maximum comfort.

Seat is made narrow up front for better leg clearance.

Molded flexible urethane foam interior to maximize comfort.

3/16" ABS thermoformed seat base for a perfect fit, fully carpeted bottom and rubber bumpers to protect paint.

Includes all mounting hardware.

Made in USA.