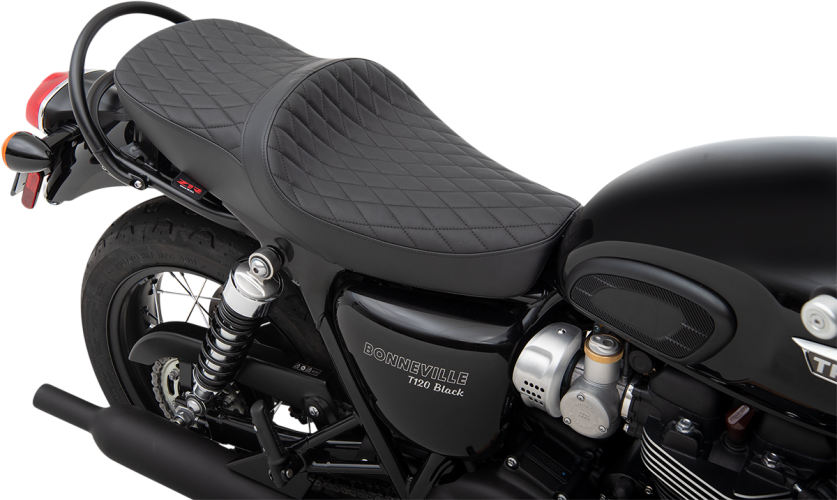 The low profile touring seat is contoured for maximum comfort for the rider and passenger.

Seat is made narrow up front for better leg clearance.

Molded flexible urethane foam interior to maximize comfort.

3/16" ABS thermoformed seat base for a perfect fit, fully carpeted bottom and rubber bumpers to protect paint.

Includes all mounting hardware.

Made in USA.